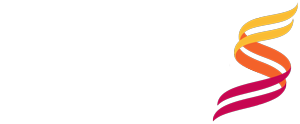 Overview
Shannon Airport is unique both in its location and its place in the history of world aviation. Of all European Airports it is situated at the most western point, making it the ideal stepping stone between the old world and the new.
Chosen for its geographical position as the transatlantic gateway between Europe and America, Shannon was designated as Ireland's Transatlantic Airport at its inception by the Irish Government.
From the airport has grown a vast infrastructure of enormous importance to Ireland's Mid-west region which includes an attractive and growing tourism enterprise as well as the world's first duty free industrial zone.
The airport itself covers about 2,000 acres in County Clare on the north bank of the Shannon Estuary and is located approximately 24 kilometres (15 miles) west of Limerick City and a similar distance south of Ennis.
Shannon Airport meets all the requirements of a first class international airport and much more. Runway (06-24) is capable of taking the largest type of aircraft now in operation. This facility is used by scheduled and non-scheduled carriers. The Shannon region has temperate and varied weather conditions and is an ideal location for an Airport.