The Great American West has a thriving food scene with good eatin' to be had right across the region. Here's a sample of some of the awesome food experiences in the Great American West…
1. Cowboy Cuisine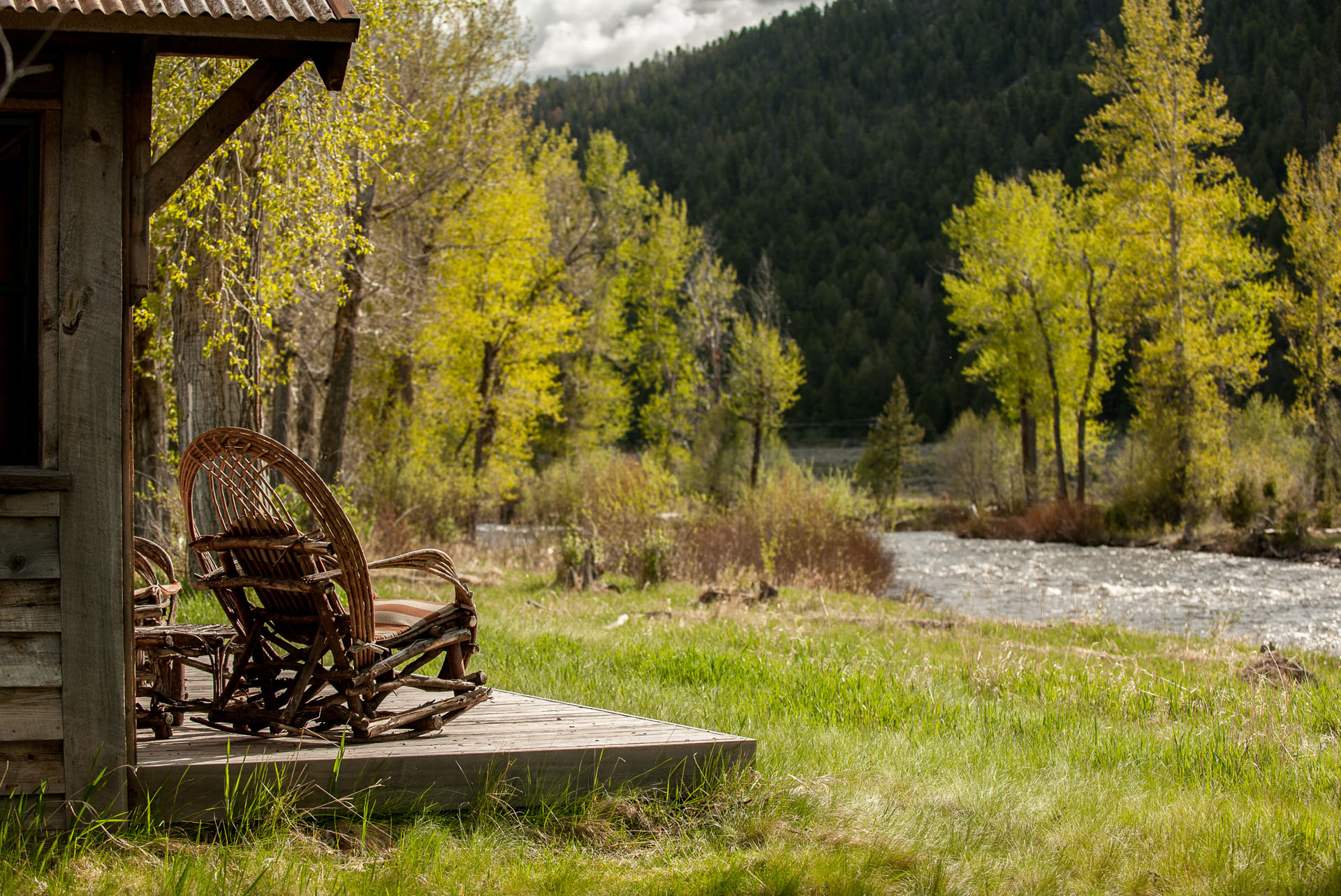 To get a true flavour of the West, there is no better place than to head to one of our many ranches. Alongside sampling the daily duties of a rancher, guests are treated to cowboy style dinners, sometimes cooked on the campfire – as well as chef-driven menus inspired by the local growing seasons.
Nestled in one of Montana's most pristine valleys, The Ranch at Rock Creek offers year-round experiences on an authentic 19th century homestead. They balance Western adventure with lavish all-inclusive amenities. Start the day with inspired Ranch cuisine, then learn to fly fish on a Blue Ribbon trout stream. Experience awe-inspiring views from The Top of the World on horseback and drift off in a bespoke glamping tent under the Big Sky. As a Relais & Châteaux member, The Ranch at Rock Creek offers dining experiences reflect the fine art of living and Executive Chef Drage designs menus that tell a story about Montana stock, wildlife, herb and harvest using regionally and locally sourced organic ingredients.
Flat Creek Ranch near Jackson Hole, Wyoming offers an exclusive dude ranch experience with only 5 guest cabins available. They offer trail rides through the summer months in the surrounding backcountry of the Gros Ventre National Wilderness Area's 287,000 acres of pine forests, mountains and steep valleys. Memorable trail rides take guests on the little-used Forest Service trails past Flat Creek Lake, through pristine forest and verdant meadow, and on to an outfitter's camp for lunch. From traditional to decadent, the kitchen at Flat Creek Ranch is supplied by local, organic meat and produce whenever possible, including fresh greens from the garden. The day starts with coffee delivered to your cabin followed by a gourmet breakfast, a hearty lunch with fresh baked cookies and a four course dinner to finish off the day. For those heading out for an adventure, sack lunches with lots of snacks are provided!
2. Idaho's Wineries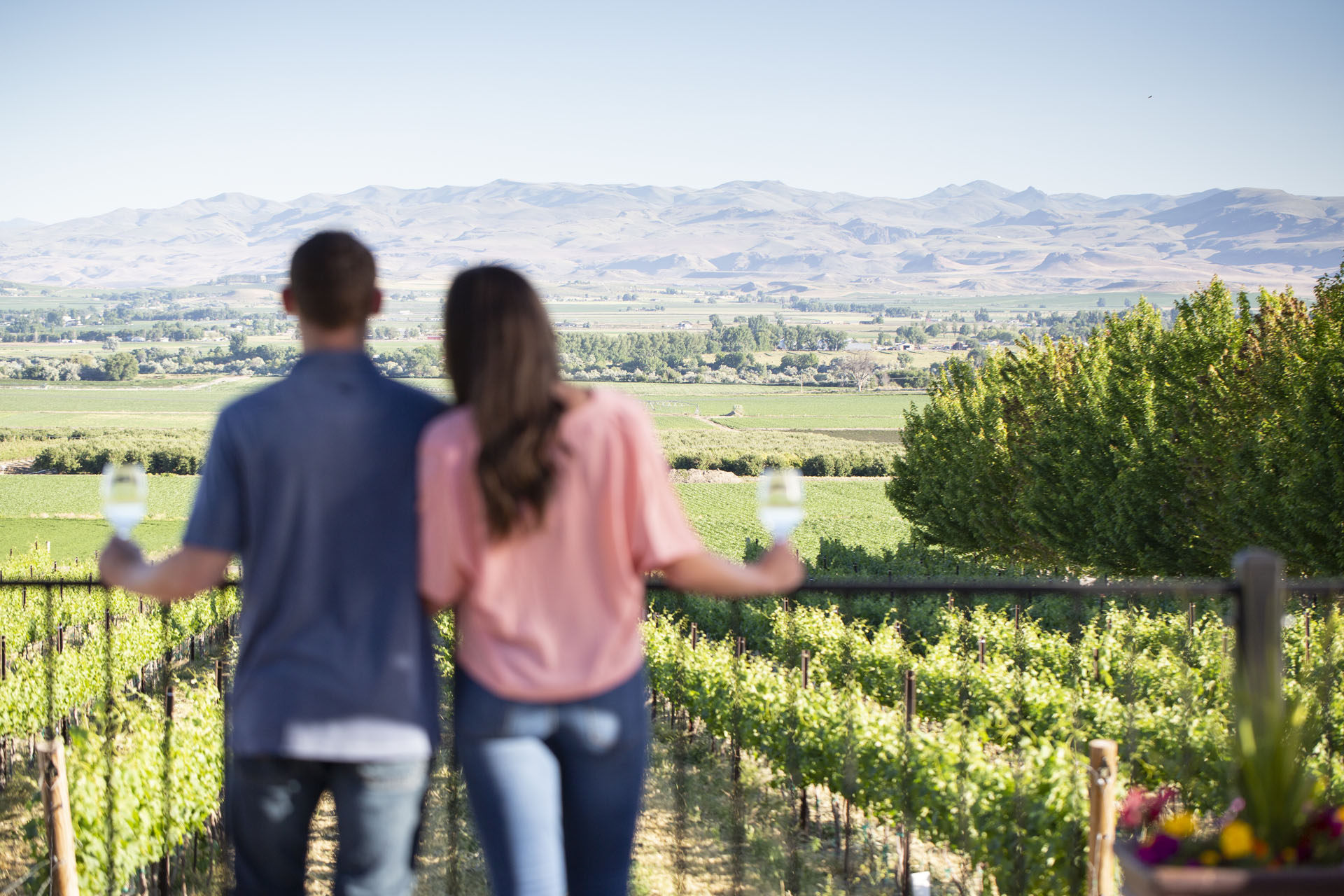 The Idaho wine industry has been a steadily growing community for the last 30 years with remarkable growth in the past decade. Idaho is home to more than 50 wineries, over 1,200 acres of vineyards with more on the horizon. Idaho wines are receiving national acclaim yet the winemakers are still friendly, approachable and willing to share their stories. Schedule a tour, drop in for a tasting or spend the weekend at one of Idaho's winery B & Bs for a more personal experience.
Koenig Distillery and Winery offers wine tasting with beautiful views of the surrounding orchards and the Snake River. A full line of wine, brandy, vodka and bourbon whiskey is available, as well as specialty products reserved for visitors.
Sun-drenched Lindsay Creek Vineyards sits on the dry ridge above the Snake and Clearwater Rivers. With only 150 vines at its beginning in 2007, Lindsay Creek has grown to more than 15 acres of vines producing more than 18 tons of grapes. This area saw some of the first wine grape plantings in the Northwest back before prohibition and is once again showing why the dry sandy soil in the region is perfect for growing European vinifera grapevines.
3. Fondue, Western Style in North Dakota
For a truly unique Food Experiences in the Great American West, head to Medora, North Dakota for the nationally acclaimed Pitchfork Steak Fondue. Every evening our chefs load steaks onto pitchforks and fondue them western style. Savour your steak as you overlook the picturesque Badlands from atop a bluff at the Tjaden Terrace. Steak comes with fresh fruit, salad, coleslaw, vegetables, baked beans, garlic toast, baked potatoes, brownies, cinnamon-sugar donuts, lemonade and coffee. Visitors are also serenaded with western melodies performed live during the season by The Coal Diggers Band from the Medora Musical.
4. Western flavour in Historic Deadwood, South Dakota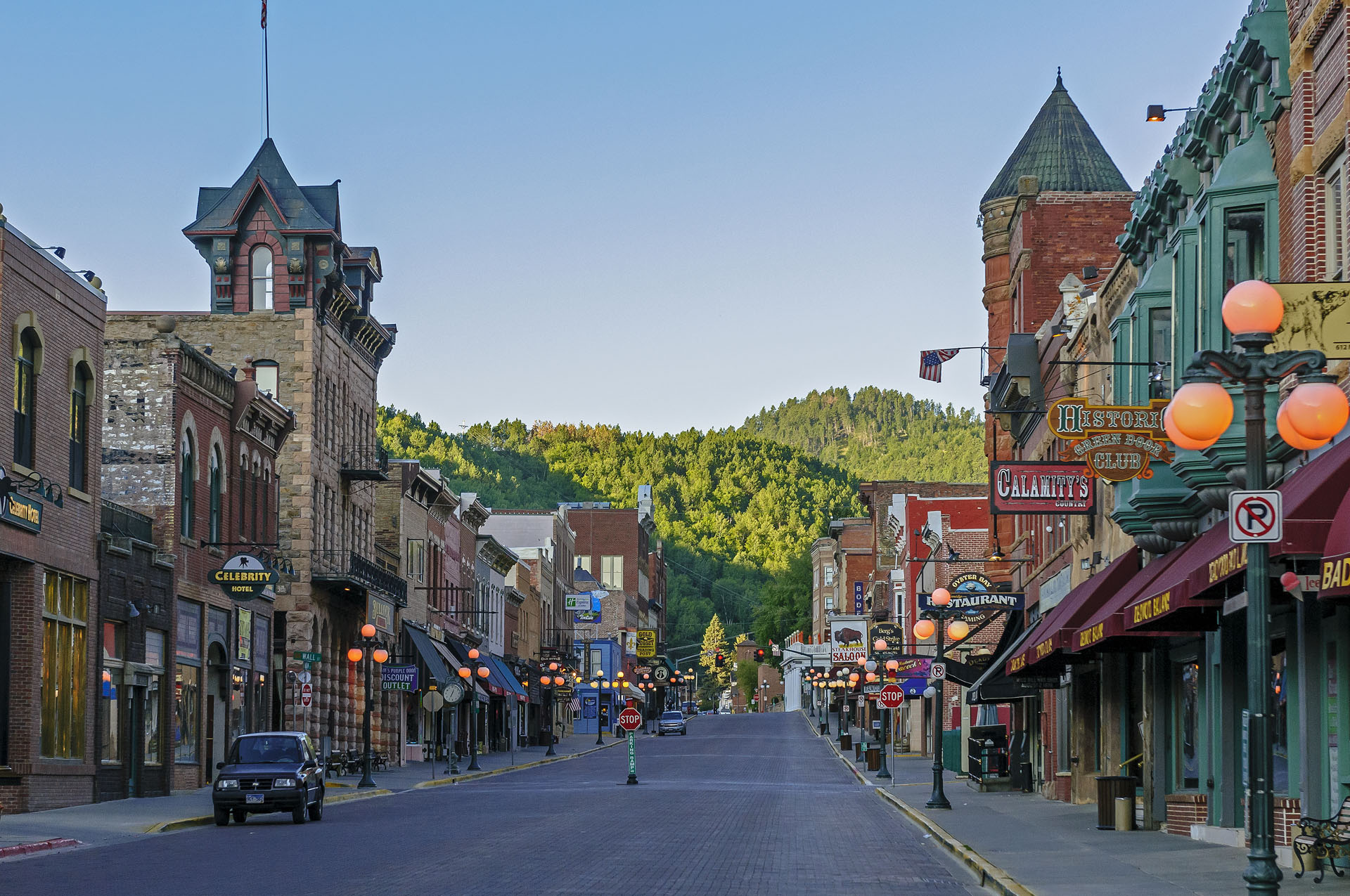 Enjoy exquisite feasts prepared by world-class chefs or taste local flavours like bison burgers, chislic and green chili hangover omelettes at over 31 restaurants in Historic Deadwood. While the food is five-star, the atmosphere is casual and comfortable! Deadwood bars and saloons were once infamous for their poker games, dancing girls and shootouts. Walk into one of these historic establishments today and you can still see the history—from sawdust on the floor to the original oak bar top and poker tables which offer visitors a chance to enjoy today's favourite drinks with a little bit of yesterday's lore.
Click here for more information on the Great American West.
Click here for an awesome foodie itinerary for the Great American West.
Looking for more ideas for great food in the USA? Click here.
https://www.visitusa.ie/wp-content/uploads/2020/05/Cowboys-Horseriding-Wyoming-Office-of-Tourism.jpg
1440
1920
Great American West
https://www.visitusa.ie/wp-content/uploads/2019/05/logo.jpg
Great American West
2020-05-08 14:16:06
2020-05-08 14:20:52
Awesome Food Experiences in the Great American West