There are amazing outdoor activities in the USA! Prepare to be awestruck by the unique features of Georgia's landscape at these waterfalls, canyons, swamps, springs and mountains. Pack your binoculars, hiking boots or swimming costume, and set out on an adventure at one of the state's great Natural Wonders!
Paddling the Okefenokee Swamp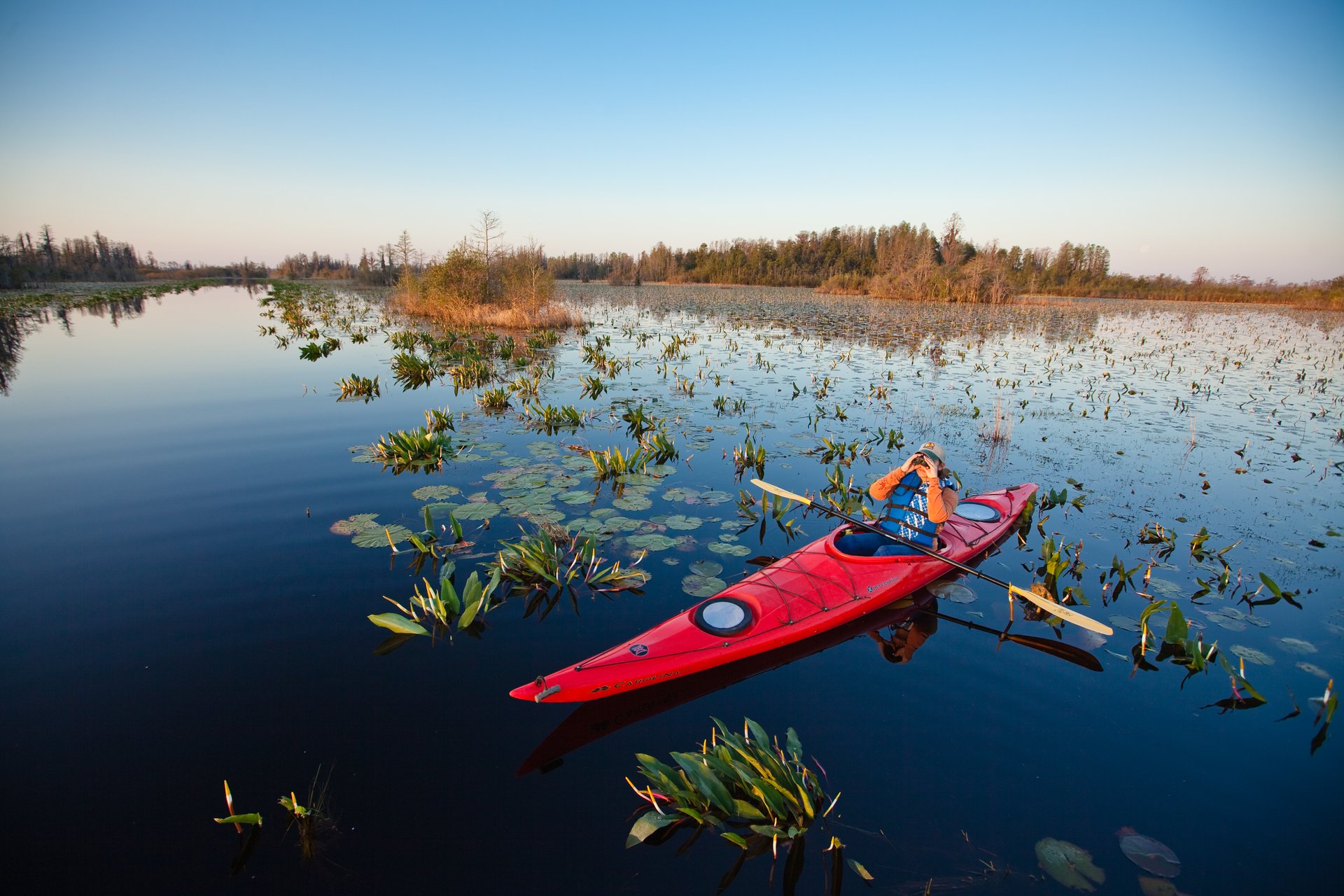 Adventurers can experience the mysterious wonders of North America's largest blackwater swamp. An amazingly diverse and beautiful landscape, the Okefenokee Swamp is located in the 400,000-acre Okefenokee National Wildlife Refuge. Paddlers enjoy breathtaking scenes of trees veiled in Spanish moss, wading birds taking flight, and alligators peeking from the mirror-like reflections of the sky. Kayaks and canoes can be rented at both the East and West entrances.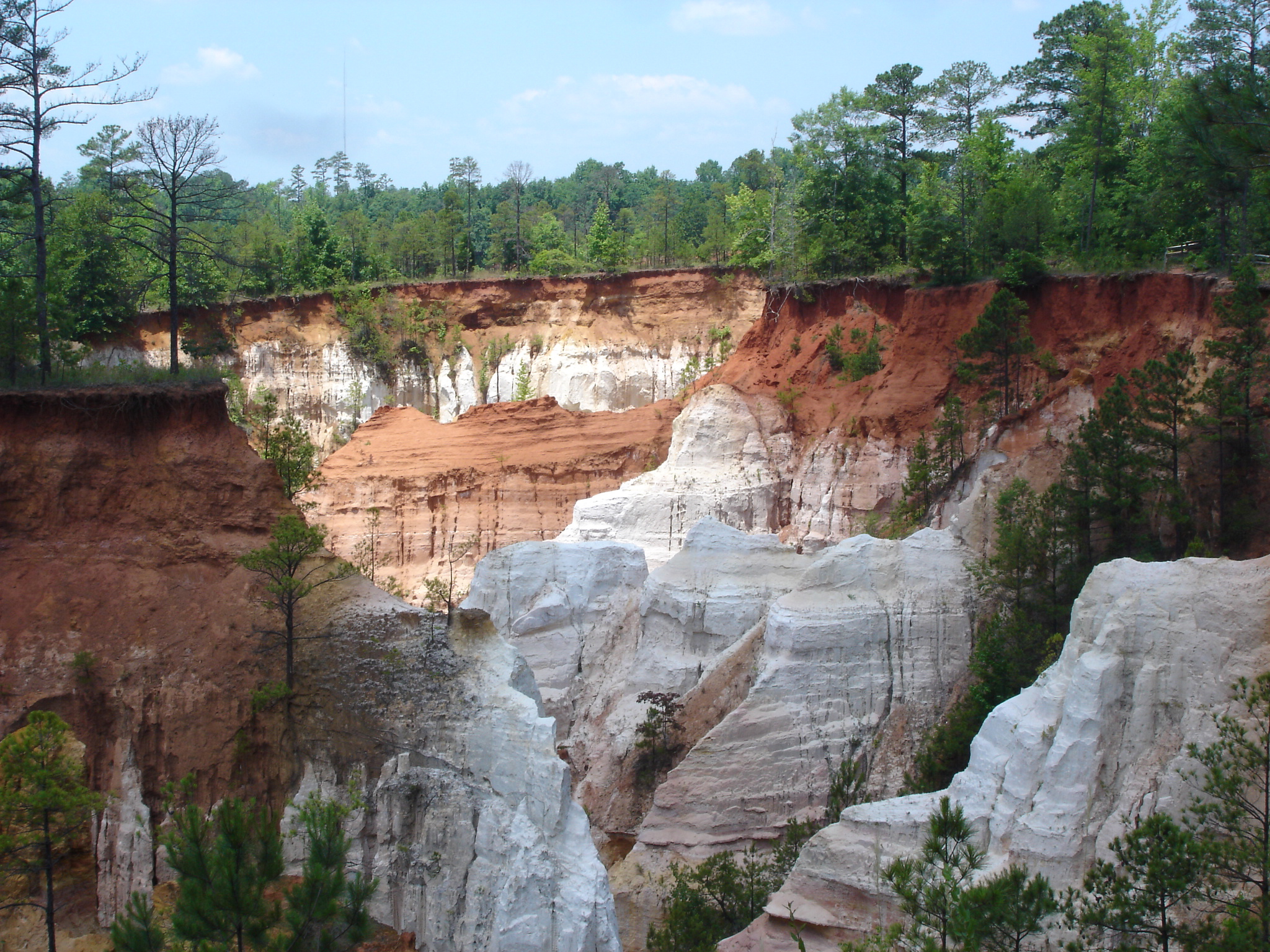 Offering an outdoor experience like nowhere else in the state. One of Georgia's Seven Natural Wonders, the colourful rock formations of Providence earned the nickname 'Little Grand Canyon'. Massive gullies as deep as 150 feet were caused simply by poor farming practices during the 1800s, yet today they make some of the prettiest photographs within the state. The rare Plumleaf Azalea grows only in this region and blooms during July and August when most azaleas have lost their colour. The canyon soil's pink, orange, red and purple hues make a beautiful natural painting at this quiet park. 
Hike to the top of Amicalola Falls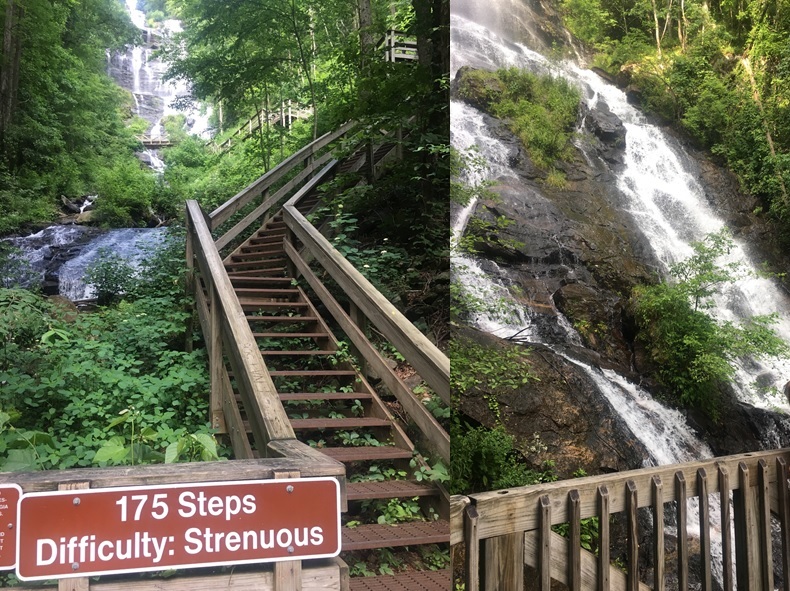 Surrounded by stunning scenery, the tumbling waters of Amicalola Falls form the tallest cascading waterfall in the Southeast. A truly memorable adventure awaits along a five-mile trail leading guests to a secluded backcountry lodge, Len Foote Hike Inn. Visitors need only bring the basics and enjoy the comforts of cosy beds, hot showers and delicious meals. Amicalola Falls State Park also serves as a spectacular welcome to the Appalachian Trail with an eight-mile approach to its terminus, Springer Mountain.
Appreciate the views at Stone Mountain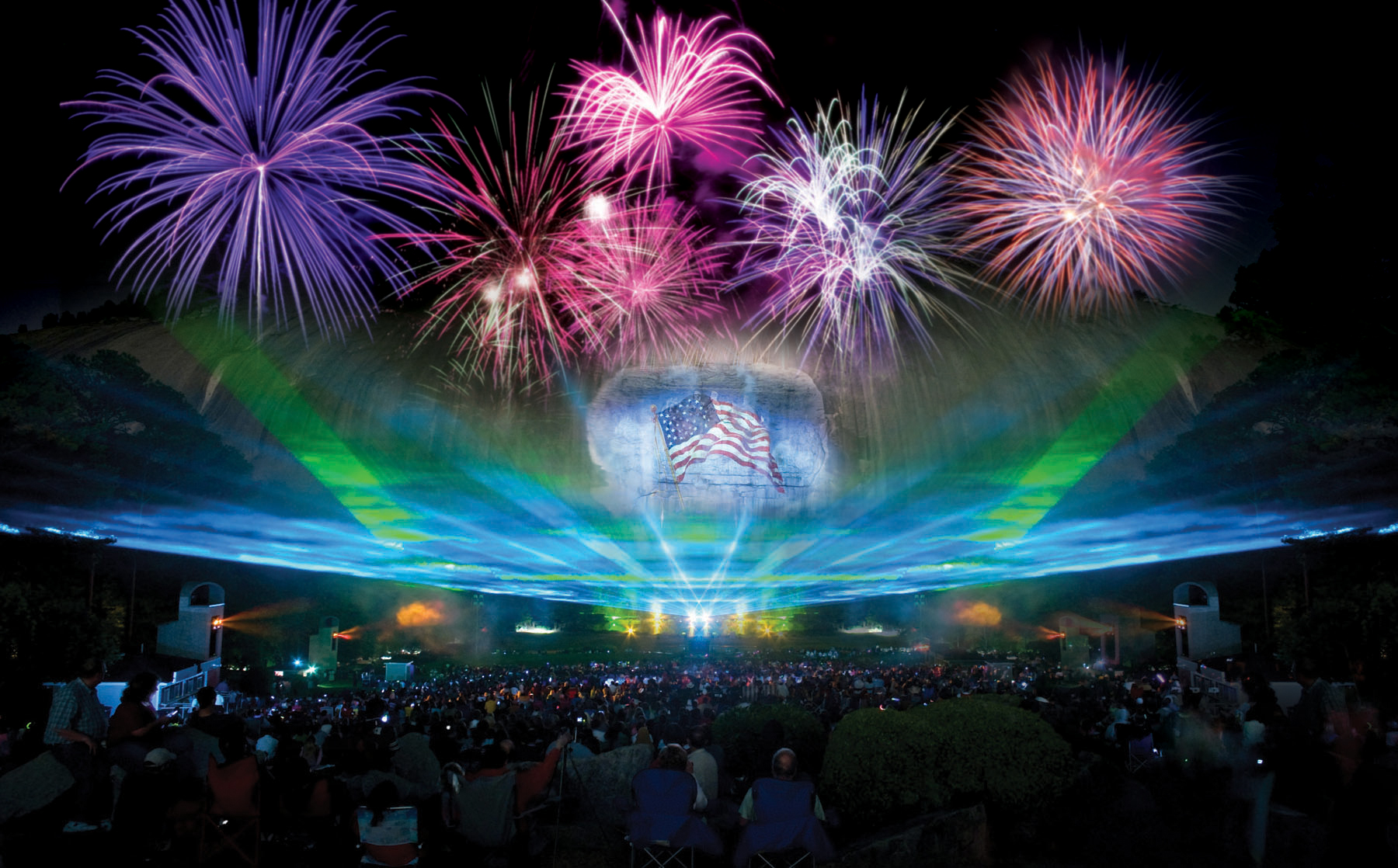 A unique geologic formation, the towering granite monadnock offers family-friendly fun right outside of Atlanta. In addition to being a natural wonder, Stone Mountain Park also hold records for the world's longest running laser show and the largest bas-relief carving on the planet. Explore the Discovering Stone Mountain Museum and hike to the top on a mile-long trail featuring natural beauty and magnificent views. 
Trek to an overlook at Tallulah Gorge
Nearly 1,000 feet deep, this two-mile gorge carved by the Tallulah River is brimming with spectacular views and daring adventure. In addition to rock climbing and challenging mountain bike trails, outdoor enthusiasts can join the Canyon Climbers Club at Tallulah Gorge State Park. Descend into the canyon via staircases and natural surface paths, cross a suspension bridge and cool off at a natural sliding rock and swimming hole at the gorge floor.
For more information, the latest news, developments and events in Georgia, visit www.exploregeorgia.org  
Looking for more ideas for outdoor activities in the USA? Click here.
https://www.visitusa.ie/wp-content/uploads/2019/10/Okefenokee-National-Wildlife-Refuge_Ralph-Daniel.jpg
1280
1920
Explore Georgia
https://www.visitusa.ie/wp-content/uploads/2019/05/logo.jpg
Explore Georgia
2019-10-18 11:37:47
2020-04-14 13:57:46
Georgia's Five Natural Wonders: Outdoor Activities in the USA