Looking for great food in Minneapolis and St. Paul? With three restaurants and eight chefs being nominated for the James Beard Awards in Minneapolis and Saint Paul, it's no secret that the Twin Cities are a culinary hotspot. However, with so many phenomenal options, it can be hard to decide which restaurant to choose. Check out some of our recommendations for the top five culinary things to do in Minneapolis, and you definitely won't be disappointed.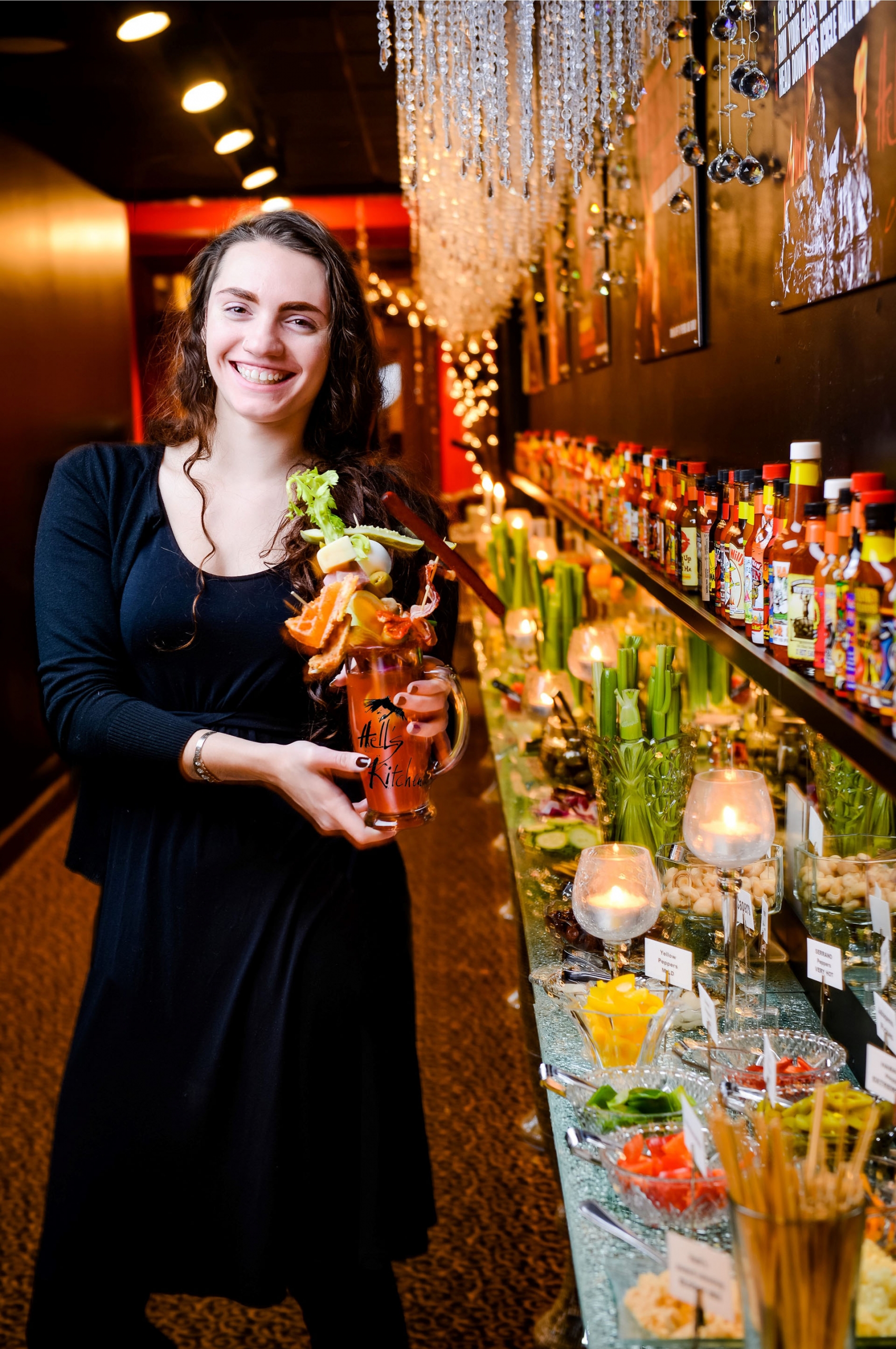 Located in downtown Minneapolis within walking distance of all the major sports and entertainment venues, delicious food for any time of the day and one of the best happy hours in Minneapolis, eating at Hell's Kitchen is an experience in and of itself. A must-try while you're there is the Jacked Up Bloody Mary and Champagne Mimosa Bar. The 35-foot-long bar boasts a variety of toppings and garnishes that would put any cocktail you've ever had to shame.
For the Bloody Mary, they feature 243 hot sauces and an abundance of olives, meats, cheeses and peppers so you can create the Bloody Mary of your dreams. For the Mimosa, they have a wide variety of juices, fresh fruit and other colorful options so you can have the prettiest and most delicious drink you've ever tasted. Try the Jacked Up Bloody Mary and Mimosa Bar at Hell's Kitchen, and you'll quickly be able to see why it's one of the country's most-booked restaurants and a "bucket list" item for foodies.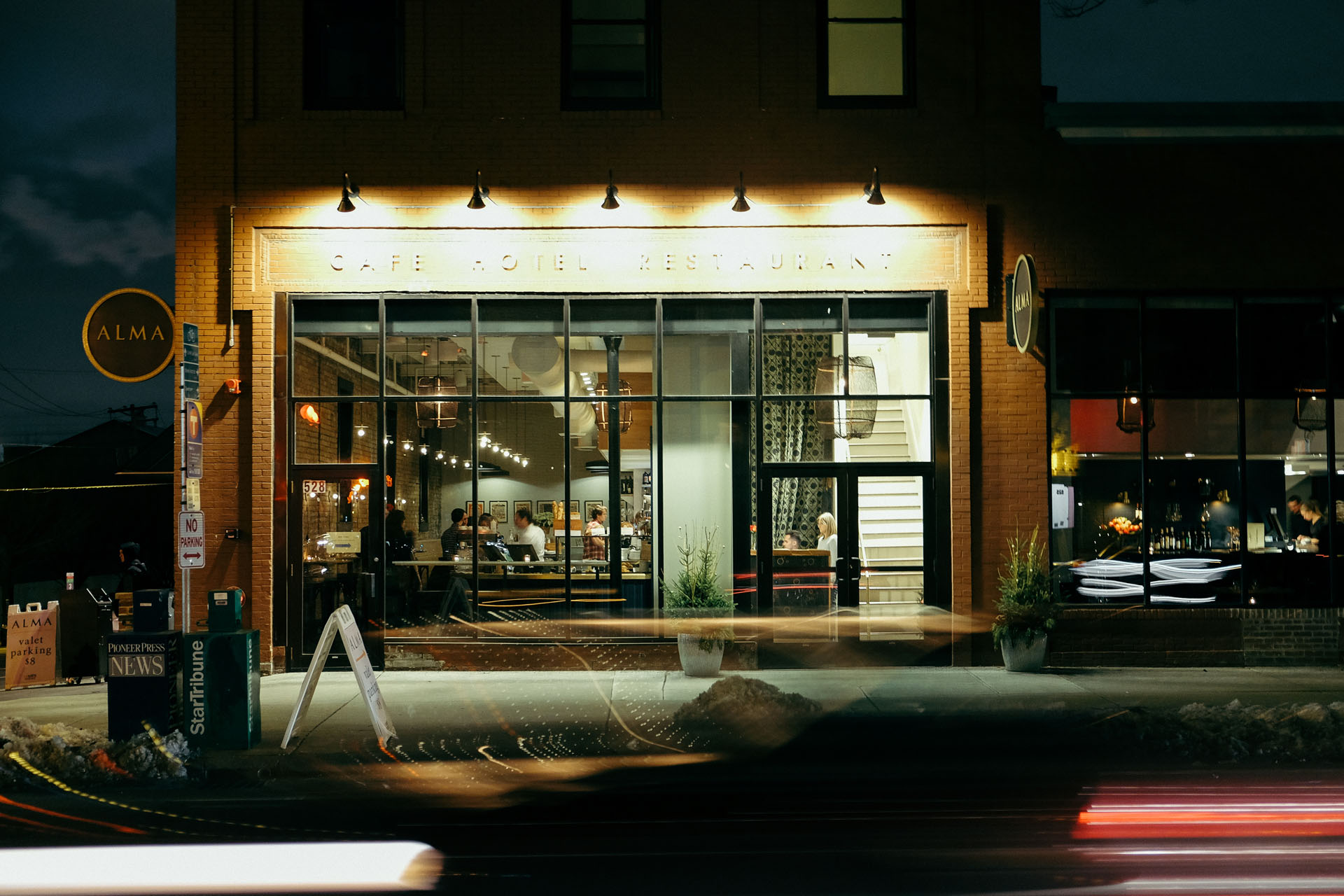 Alma has received a lot of love from critics and fans alike over its 20 years, and for good reason. Chef Alex Roberts earned a James Beard Award for the Best Chef: Midwest and six national semifinal nominations in Outstanding Chef, Outstanding Service and Outstanding Restaurant categories. It's also received many local accolades. Alma is located in an historic building in the first neighborhood in Minneapolis and features a café, restaurant and hotel. The café and restaurant are open seven days a week and has breakfast, lunch, happy hour and dinner, and the restaurant offers a three-course, prix-fixe dinner on weekends.
The food is a contemporary American style made in-house with 100 percent natural ingredients that are sourced locally and organically. Alma prides themselves on their authentic hospitality and diverse cooking that keeps guests coming back for more. Whether you're there for brunch or an upscale dinner, eat at Alma for some of the best food you'll ever try.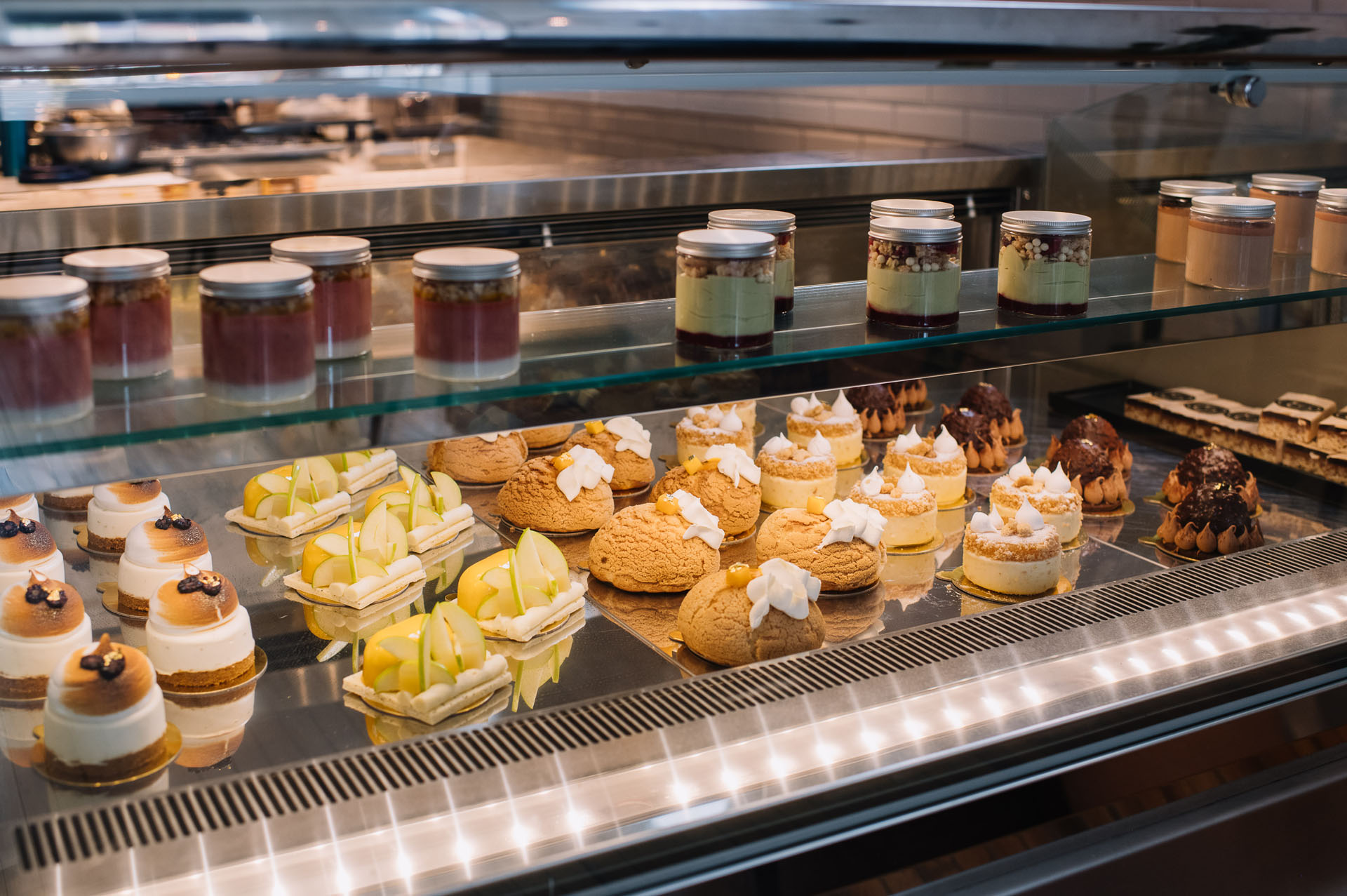 For those who enjoy the sweeter things in life, Edwards Dessert Kitchen is a must-try in Minneapolis. Located in the popular North Loop neighborhood, the unique restaurant features desserts that are made in house daily, as well as artisan coffee, brunch, savory meals, wine, beer and a specialty cocktail menu. While Edwards Dessert Kitchen has a ton of options, the desserts really steal the show and you'll be able to indulge in sweets you've never seen or heard of before. They have treats to satisfy every taste bud, too; the desserts range from rich chocolate mousse to fruity cheesecakes and tarts. They're also known for their unique yet delicious ice cream flavors, such as mango cilantro sorbet or sea salt caramel with coriander.
If you're overwhelmed with all the options, they also offer seasonal tasting flights so you can sample a few different sweets. For a date night you'll never forget, every Tuesday you can customize a charcuterie board, pick any two desserts and enjoy two glasses of wine for just $50 per couple. Stop by Edwards Dessert Kitchen to add some sweetness to your Minneapolis trip.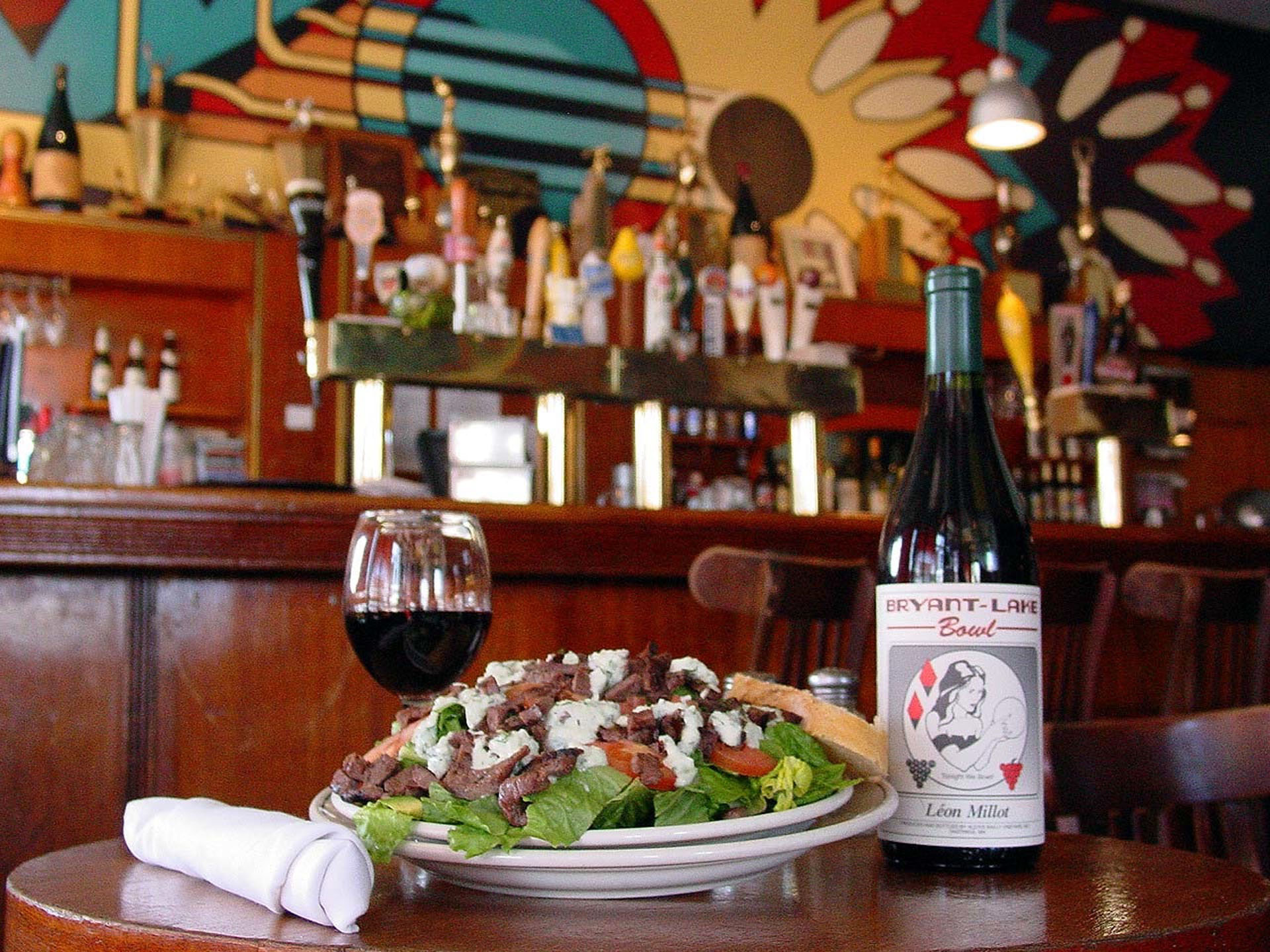 Bryant Lake Bowl is the perfect one stop shop date night. Located in Uptown Minneapolis, here you can sit down for a delicious breakfast, lunch or dinner, enjoy a show at the attached theater or play a few games of bowling. Their food menu has vegetarian, vegan and meat options in a variety of styles. They also have an extensive beer and wine list, featuring draft beers from breweries across Minnesota.  Food and drink can be ordered while you're bowling or inside the 100-seat theater if you're there to catch a show.
For an affordable and fun night out, Bryant Lake Bowl offers two entrees, a round of bowling and a bottle of wine for only $30 on Monday nights. Bryant Lake Bowl is a hidden gem in Minneapolis, but it's a great place to meet new people, enjoy delicious food and have a great time.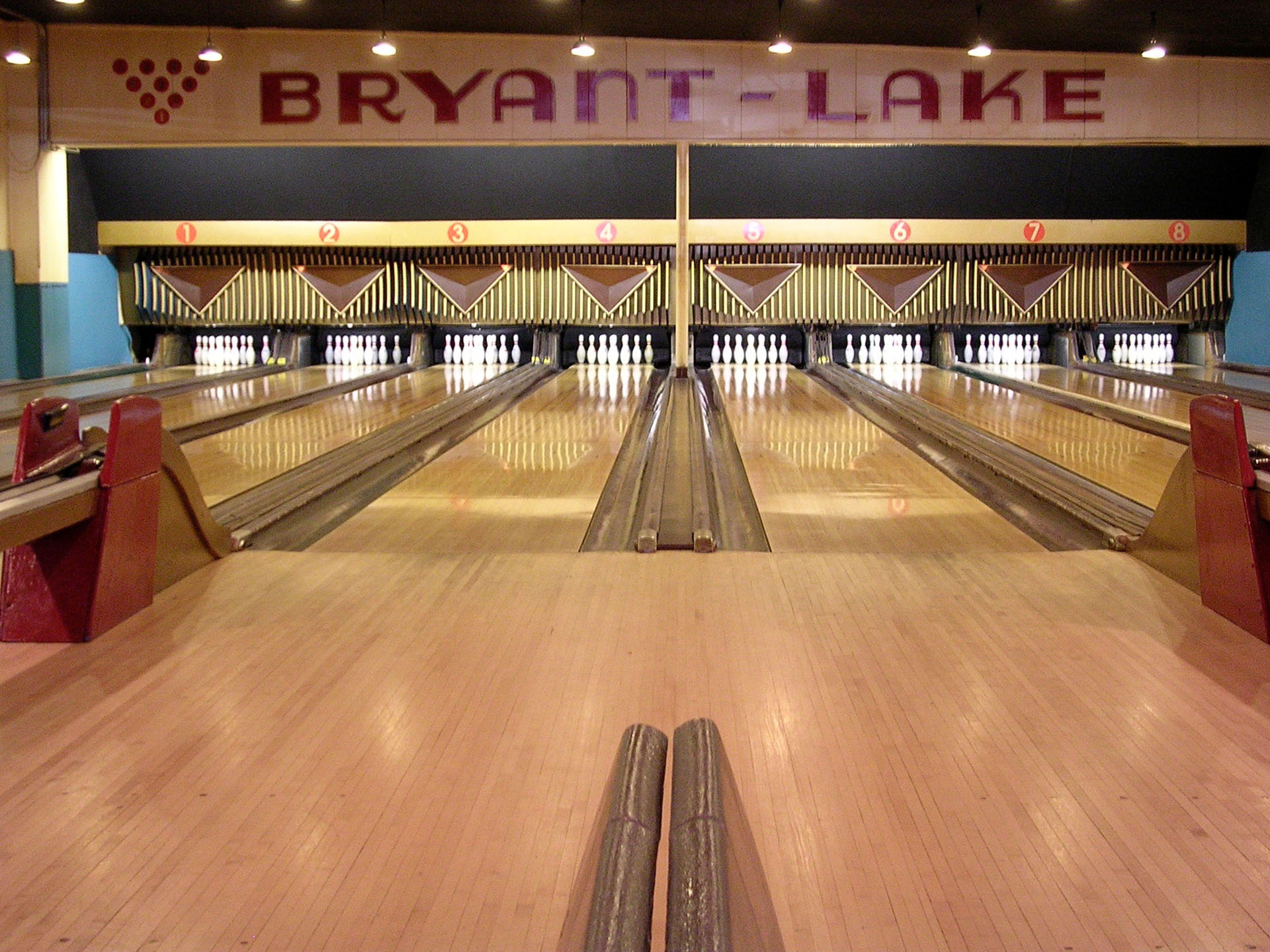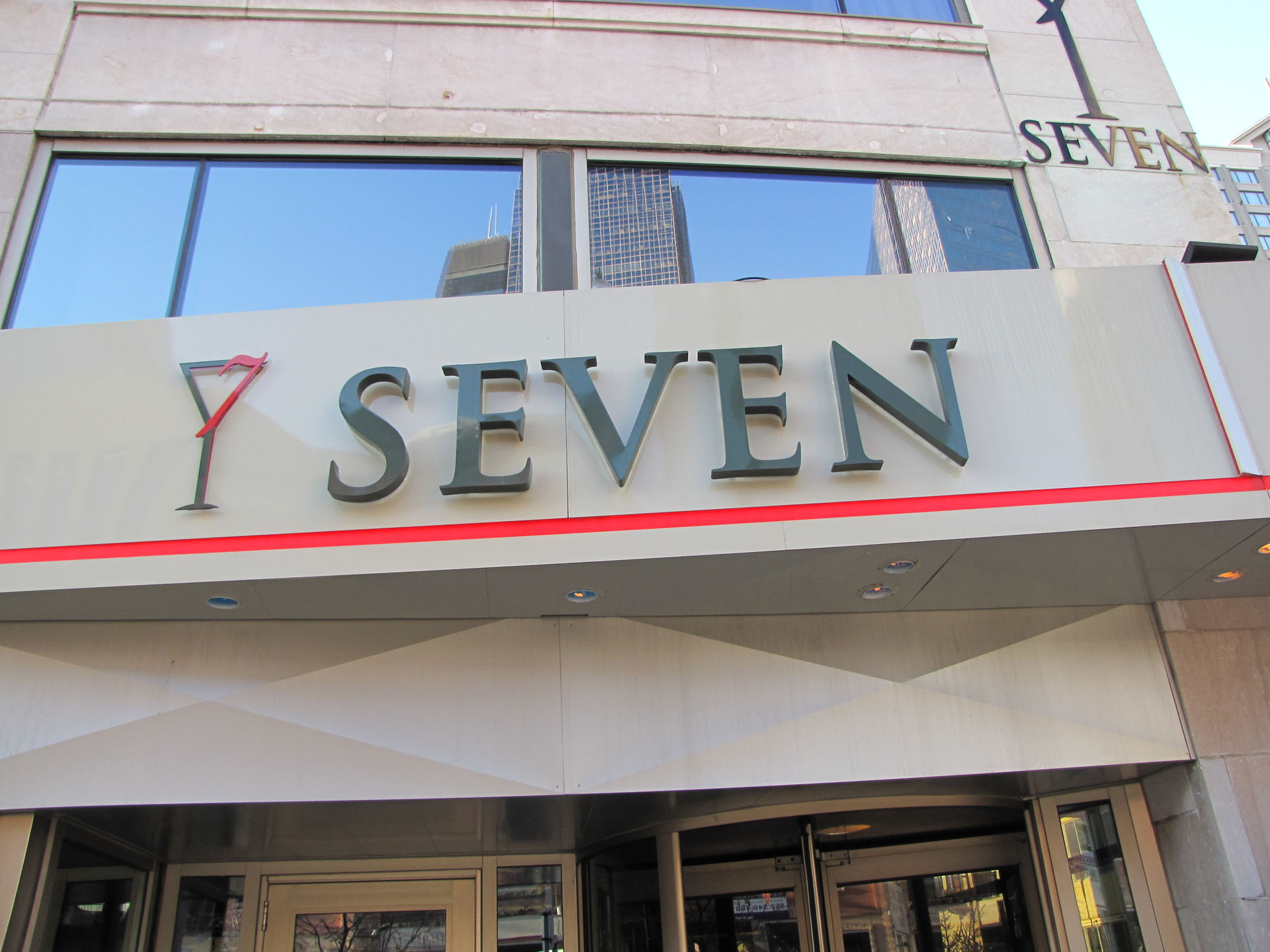 For a fancy meal unlike one you've ever had before, head to Seven Steakhouse Sushi and Rooftop. This four-story restaurant boasts the best world cuisine Minneapolis has to offer and has a different vibe on every level. The main floor is a steakhouse that provides guests with refined traditional American classics, world class sushi and a bar with amazing food and drink deals on weeknights. The next floor is a chic lounge atmosphere with fresh sushi and seafood prepared by the expert chefs.
The rooftop patio is a five-star experience with a special menu, comfortable lounge, cabana seating and amazing views of downtown Minneapolis. They also have an entertainment floor with big-name DJs, performances, drinks and dancing. Located only steps away from First Avenue, the club made famous by Prince, and other sports and entertainment venues, Seven is a hotspot before and after shows. In addition to their weekday happy hour, they also offer all you can eat sushi on Mondays for $35. With steak, seafood, and so many other options to satisfy any craving, Seven Steakhouse Sushi and Rooftop is the best place to go for a luxurious meal.
With award-winning chefs and restaurants boasting flavors from all over the world, Minneapolis is guaranteed to have food everyone will enjoy. Whether you're making your own Bloody Mary, indulging in decadent desserts or bowling while enjoying a delicious meal, you won't be disappointed in the food scene Minneapolis has to offer.
Click here for more information on Minneapolis.
Click here for more information on Minnesota.
Looking for ideas for more great food in the USA? Click here.
https://www.visitusa.ie/wp-content/uploads/2020/04/BryantLakeBowl_CREDIT_BryantLakeBowl_CourtesyOfMeetMinneapolis_04.jpg
1440
1920
Meet Minneapolis
https://www.visitusa.ie/wp-content/uploads/2019/05/logo.jpg
Meet Minneapolis
2020-04-30 08:06:59
2020-04-30 08:11:06
Great Food in Minneapolis and St. Paul