You've probably heard that summer in Scottsdale is H-O-T hot. While this is true, it's a dry heat – so don't let those 40 degree temperatures deter you from booking your Scottsdale getaway  this season. Need a little more convincing? Here are eight reasons why you should be here this summer (or start planning for next summer):
#1 POOLS, POOLS AND MORE POOLS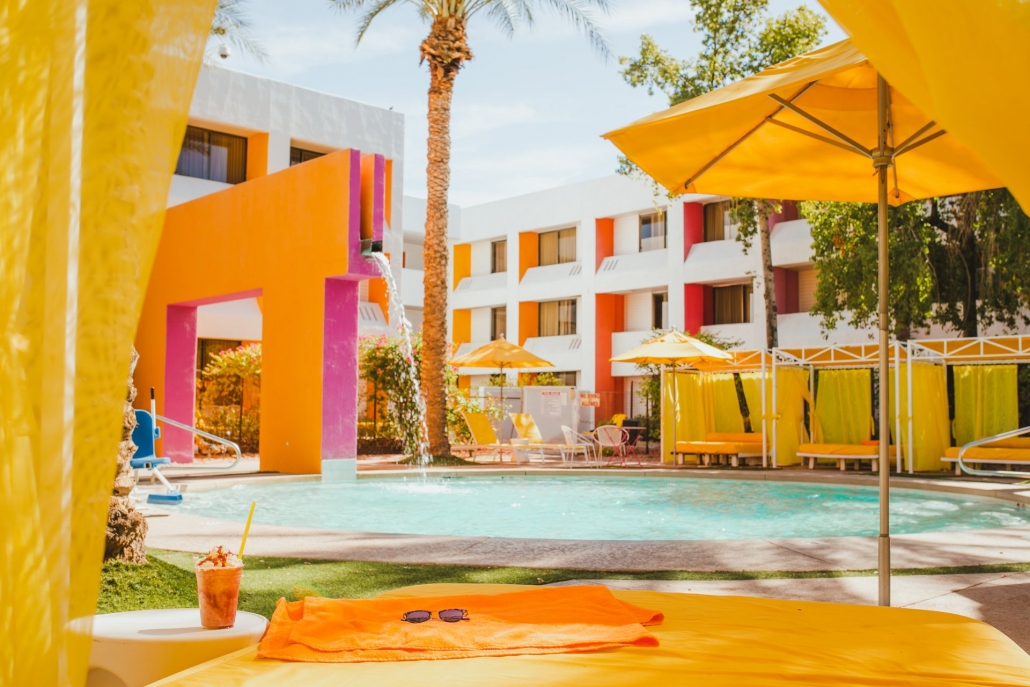 Scottsdale is swimming with pools. Literally. There are more than 120 hotel and resort pools to choose from in the Scottsdale area, so working on that summer tan is easy! Whether you're looking for the perfect poolside Instagram or a cool pool to lounge beside, Scottsdale has exactly what you need. They also have everything from multi-story waterslides, lazy rivers, a Flo Rider and even a few sandy beaches.
#2 RIVERS & LAKES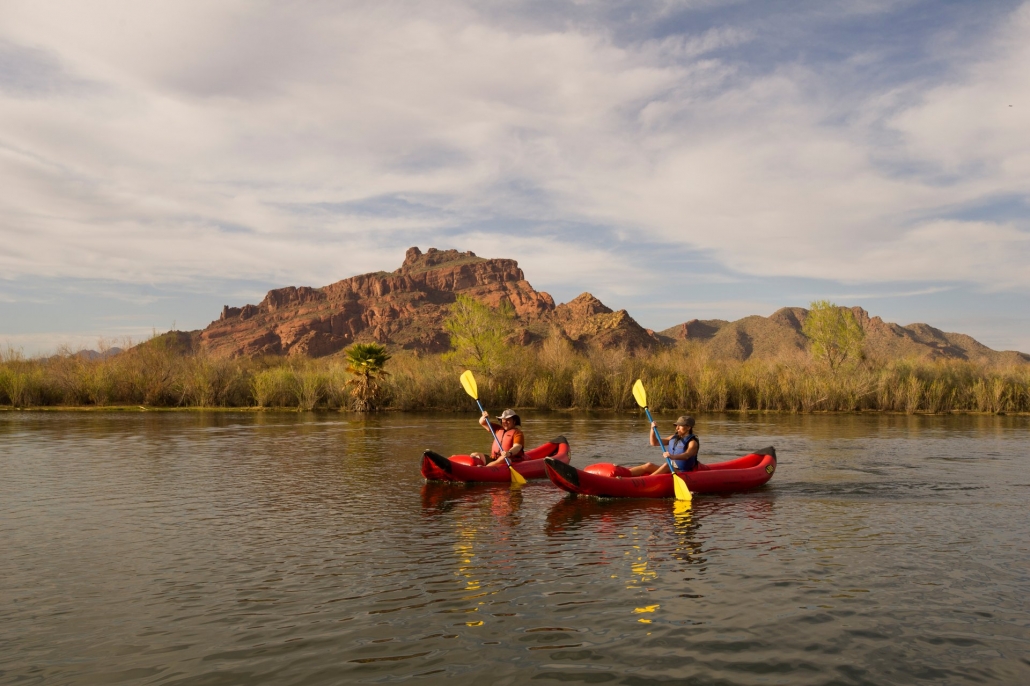 Believe it or not, there are still plenty of opportunities for you to explore Scottsdale's Sonoran Desert during the summertime…just do it from the water! Try paddle boarding down the Salt River, kayaking along the Verde River or exploring some of Arizona's gorgeous lakes. Or do as the locals do and go Salt River Tubing as you float down the Salt River with innertubes. You'll stay cool while soaking up the sun and the Sonoran Desert scenery. If you'd like to stay on land you are still able to do other desert activities such as a sunrise hot air balloon ride, off roading, hiking, mountain biking and horseback riding.
#3 COOL DRINKS & HOT RESTAURANTS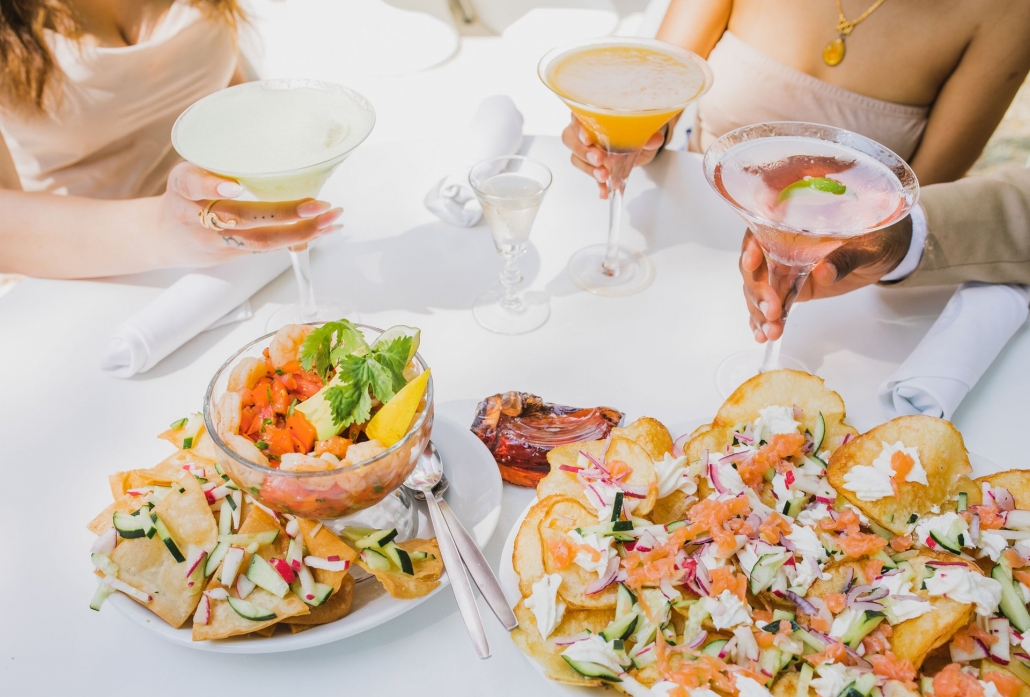 Scottsdale's restaurants are always cooking up something new, so this is one of our favorite topics. From cool drinks (it's more than the temperature that makes these cocktails cool), and spicy food that turn up the summer heat even higher, to happy hour musts, there are plenty of great opportunities to eat and drink your way through a Scottsdale heatwave.
#4 HOT RATES
Summer in Scottsdale always brings out some of the year's hottest resort rates with rates starting as low as $111. And what will you do with your extra cash? Tack on an extra night (or three) to your stay, rent a poolside cabana, enjoy a spa treatment – the options are practically endless, and you don't want to miss out on any of them!
#5 NIGHTLIFE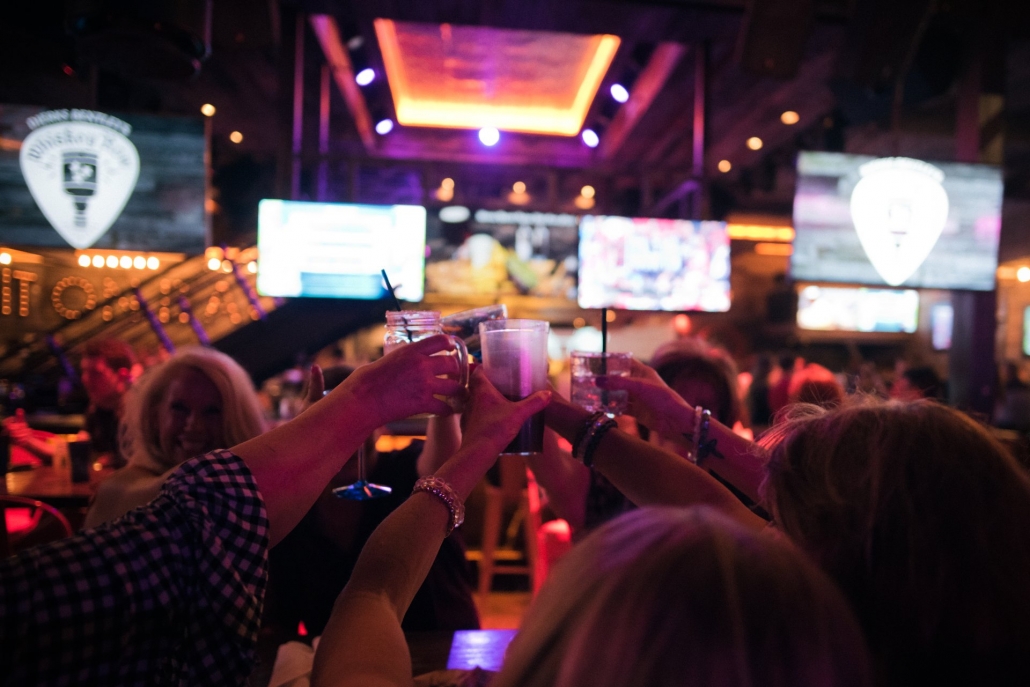 Scottsdale has a little bit of everything when you're looking for a night out. Whether you're in the mood for a dive bar, a nightclub with bottle service, live music, wine bars that feature Arizona-made wine or beer gardens featuring local brews Scottsdale has nightlife options for all types of party people.
#6 DAY TRIPS
Did someone say "road trip"? A mere two hours away (give or take) and 10 to 20 degrees cooler are some of our favorite Arizona landmarks and attractions. Explore the world-famous red rocks of Sedona, go forest bathing in Payson, or cruise along Route 66 and take in the sights of Flagstaff. You can even enjoy the cool depths of Kartchner Caverns, a breathtaking "living" cave that is home to Kubla Kahn, the tallest (at 58 feet) and most massive column formation in Arizona.
#7 COOL INDOOR ACTIVITIES
Being indoors during the summertime keeps you cool and comfy all day long. Luckily, Scottsdale offers plenty of indoor attractions from which to choose, including aquariums, museums and upscale shopping centers. Check out attractions such as the Musical Instrument Museum, Western Spirit: Scottsdale's Museum of the West, Wonderspaces, OdySea Aquarium and more to beat the summer heat.
#8 FUN EVENTS
Scottsdale is bustling with fabulous events, even during the summer months. Between dive-in movies, concerts in the park, flashlight tours and tiki parties, there's plenty of fun to keep you busy all summer long. And the best part is, you'll never need a jacket.
https://www.visitusa.ie/wp-content/uploads/2022/08/087-3-2859_jpeg-large.jpg
1514
1920
Experience Scottsdale
https://www.visitusa.ie/wp-content/uploads/2019/05/logo.jpg
Experience Scottsdale
2022-08-11 16:19:08
2022-08-11 16:31:28
TOP 8 REASONS TO VISIT SCOTTSDALE THIS SUMMER